"In this day and age there is no guarantee that a person may meet someone like Liv even once in their lifetime. I consider it a great piece of luck/grace to have crossed paths with her and experienced her gift."
— Cliff Taylor, Poet, Writer, Sundancer, and enrolled member of The Ponca Tribe of Nebraska
"Liv Wheeler has a gift that is humbling in its power, its oldness, its precision, and its results -she also happens to be a very beautiful-hearted and decent person (with a great sense of humor too!).

I'm an indian guy who's basically never left Nebraska and I was frankly surprised/stunned that the divination she did for me was as powerful and informational as any of my people's own ceremonies that I've attended. The spirits came and they came in abundance. There were ancestors, old ones, others and then there were her primary friends, her primary helpers: the Kontomble. They were a hoot, poets, cut-ups, natural visionaries with a seemingly boundless depth of knowledge and sight. In our culture we have these little people too and they come to us like they come to Liv, in dreams, in ceremonies, in spirit to those gifted enough to communicate with them. It was an honor to receive the profound help that I did from the holy and kind of hilarious ones that Liv works with. Several months later I still find myself reflecting on the things they opened up for me, on their jokes, their knowledge, and their rich spiritual understandings.

In the old days the stuff Liv lives with, practices, and shares, was like an essential light and value that everyone had regular, meaningful contact with. This world is an expression of the invisible other world or spirit world. Truths, gifts, help, healings, dreams, understandings, solutions and aid of all kinds, guidance and love, streamed out into this mysterious life from that invisible world -and through people like Liv we learned, got help, were blessed, and had our spirituality renewed. In this day and age there is no guarantee that a person may meet someone like Liv even once in their lifetime. I consider it a great piece of luck/grace to have crossed paths with her and experienced her gift.

My thoughts and prayers are with Liv and the Kontomble and the work they are doing together. The world is in rough shape and our best hope is a return, a reconnection to the spirituality and wisdom and love that both Liv and her relatives the Kontomble embody.

Thank you Liv. Thank you Kontomble. I look forward to speaking to you both again sometime in the not too distant future."
— Cliff Taylor, Poet, Writer, Sundancer, and enrolled member of The Ponca Tribe of Nebraska
"From the moment I first met Liv I have felt a deep presence of peace and compassion within her. She not only has a deep connection to this work, but also vast wisdom and a drive within her to help people heal their hearts. It is an honor to know her, a great source of strength and support in my life. I know she offers this wisdom, strength and compassion to all her clients. She is a powerful gift of light in this world of chaos."
— Jana Kilgore, Anusara Yoga Teacher, Ayurvedic Practitioner
"My spirit is alive! It's the power within that cures the world. I see this now. My ancestors thank you, Liv."
— Jose
"My experience connecting with the Kontomblé was incredible. Through Liv's gift, I was also able to receive my messages from ancestors and spirit guides. By communicating with Kontomblé I was able to hear my life's next steps and get specific guidance on my journey. I've since, had a few sessions with Liv, and i've encouraged my friends and family to do so as well. I'm thankful for the introduction to Kontomblé and I cannot wait to further build that relationship! Thanks Liv xo"
— Melinda Shankar, Actress from Nickelodeon show Degrassi
"Liv Wheeler is a very gifted shamanic practitioner. My work with her is very powerful and truly transformational. Not only do I have a better understanding of some things that are happening in my life, I have a deeper understanding of myself and my soul's purpose on this earth. Usually I have had to travel to shamans and healers in other parts of the world to receive this level of healing. I feel blessed that I have now found someone in this country who is able to work on such a deep level. I know my patients will also benefit from the work I do with Liv. Thank you, thank you, thank you! With love."
— Dr. Bonnie McLean O.M.D., A.P., M.A., B.S.N.
"Thank you again Liv for the divination today. I've spent most of the day reflecting on it. So very powerful. Stop you dead in your tracks powerful. Can't think of anything else today powerful. Lol. I'm going out this evening to do some shopping and I will pick up some things to start the altar. I want the ancestors to know that I am ready to show up to honor them and partner with them in service. I'm not playing around anymore with those guys!!!"
— Ingrid Morse, Sleep/Energy deficiency specialist
"From the first moment I met Liv, I felt her genuine desire to support me and help me grow into myself. Over the past three years, she has provided a unique expression of supportive presence in my life that has helped me access profound parts of my being, realize my true gifts, and heal from lifelong psychological wounds. Liv is a gifted teacher and healer, and her connection to Spirit will help you transform and grow in the ways that you need most."
— Dr. Katherine Coder, PhD., Community & Transpersonal Psychologist
"My connection to Liv feels blessed with magic and deep gratitude, a reconnection made through the other realms of which she is in such respectful communion with. She has bravely and open heartedly given herself to reopening the channels of connection and through this is a powerful example to us of the possibility of remembering and healing the wounds of our broken pasts and presents. My first divination with her was mind blowing! She held the space with such integrity and skill and though we were at a physical distance I experienced us to be sharing the space as though next to one another. I was moved by how much laughter and hilarity entered the space and how freely Liv communicated all that was arising. She speaks from a place of truth and compassion and through this incredible wisdom and guidance flows.
Truly deep medicine."
— Mairead Kerr, musician from Scotland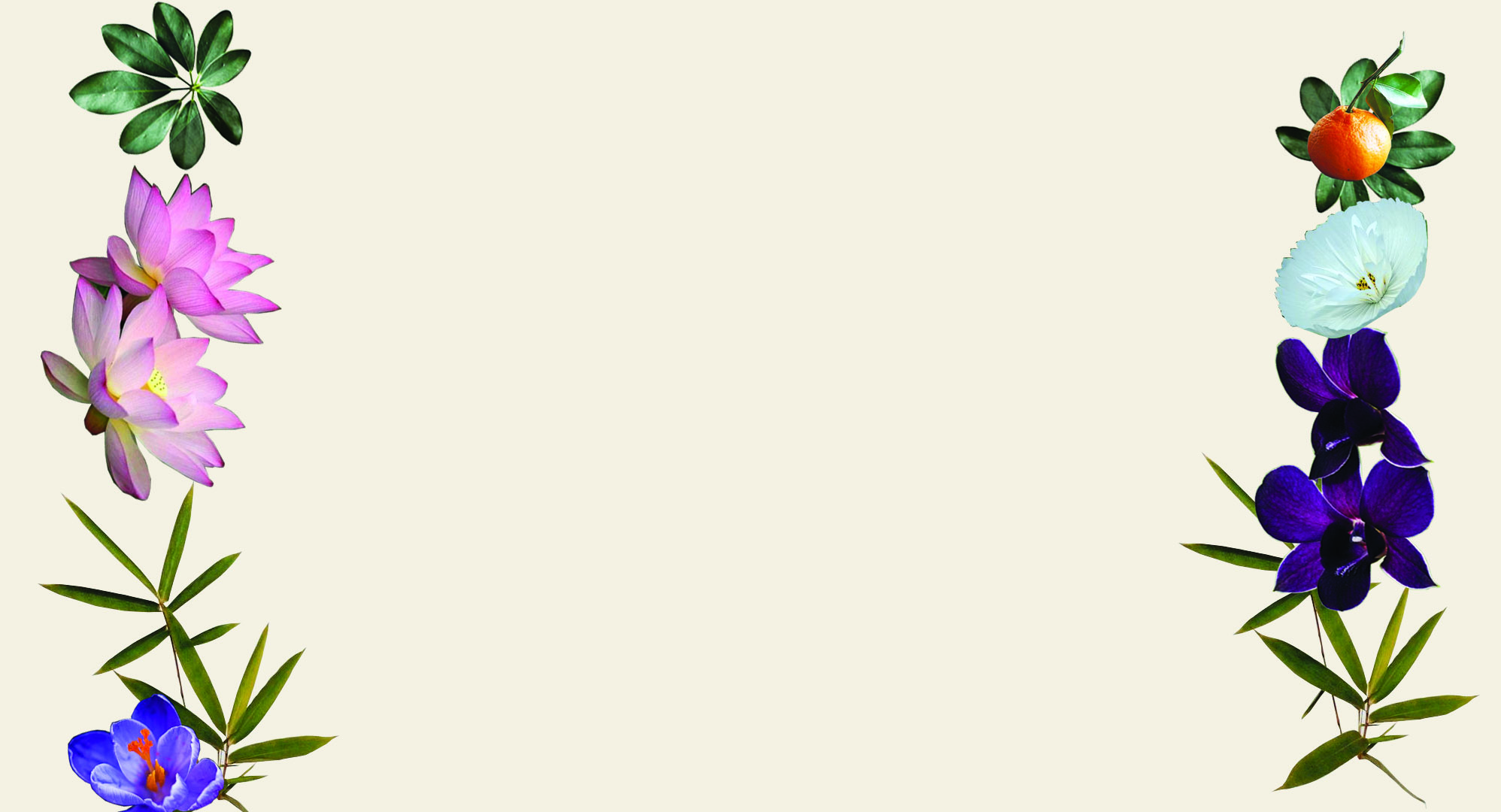 "Thank you again, Liv! Sometimes I think you are sent by God to help us. As we always say in Africa, to have a good healing you have to talk about your sickness. The younger generations sometimes miss that. Thank you, Liv, for enabling powerful healing and happiness!!"
— Salif
"Liv Wheeler is a gifted soul who radiates compassion, humor, and ancient wisdom. The clarity of her connection with Spirit shines through in her sessions and she embodies a depth of presence that is nurturing and healing. She shows up for every meeting with her entire soul on deck, and I can't help but feel encouraged to do the same when I meet with her. She's the real deal, and her connection to the ancestors is deep and rich.
My session with Liv and the Kontomble inspired me to move through blocks that had been inhibiting my progress for months. After working with Liv, I felt completely empowered to step more fully onto my own soul's path. As a loving mentor and friend, she holds me accountable for living my soul's work every time we meet, and, for that, I am forever grateful.
I also had the pleasure of co-faciliating a workshop with Liv. She is grounded in her approach and intimately knows how to create a sacred space of healing and support for workshop participants. It was an honor to work beside her.
Thank you, Liv, for sharing your unique medicine with the world!"
— Christa Sonnier, Intuitive Healer and Yoga Instructor
Last weekend, I attended to the Kontomble ceremony in Tokyo, which honor Mt. Fuji, whales, and Nipsey Hussle. And I came out from the ceremony with full of love and hope in my heart. It took so long to turn my eyes back to the country that I was born and raised. At one point, I was pretty hopeless at the future of Japan and shamed being Japanese. And then I connected with my soul family, who truly willing to honor Japan and the Earth, through the ceremony. I can see the beauty of the country and its culture again. Is there anything more precious than this?
I'd like to refer Barack Obama's tribute for my new hero, Nipsey Hussle; 'While most folks look at the Crenshaw neighborhood where he grew up and see only gangs, bullets, and despair, Nipsey saw potential. He saw hope. He saw a community that, even through its flaws, taught him to always keep going. His choice to invest in that community rather than ignore it ... is a legacy worthy of celebration.' The ceremony surly showed me the hope for our future. Thank you, Liv. And thank you for all who shared the experience together. I feel so lucky to be part of the community."
- Kyoko Kato, Chinese medicine student
"I needed clarity with regards to my spiritual path and life purpose. I reached out to Liv because she seemed authentic, kind, approachable and connected with the spirit realm in a very real and concrete way. I soon realized that all of these things I had intuitively felt about her were true.
Shortly after a Kontomble voice divination session with Liv, I began to experience energetic shifts within myself, as well as fortuitous external events in my life. The clarity and guidance I was seeking continues to reveal itself to me.
I believe that Liv's work and the Kontomble have played an important role in the recent acceleration of my spiritual growth and development. She is open, generous and genuine. I am grateful for her dedication to what she does, as well as the road she's travelled to enable the Kontomble to speak through her.
If you're feeling called to seek guidance from someone with integrity and a vigorous connection to 'the other side', I highly recommend Liv!"
Hi, Liv! I wanted to write to you to thank you for the conversation we had almost a year ago now with the ancestors. In the conversation, they told me to "write that book," and I have just sent out a proposal/sample of my book to my first round of literary agents. I have been keeping their guidance in the back of my mind during the writing process, remembering that their wisdom knows the path. I cannot wait to see what the future holds. Thank you for your support on this journey. I had no idea just how knowing they are, and you showed me their voice. I can't thank you enough. All my love.
— Madelaine, Yale pre-med student
Wow! Great to know a real Shaman in the bay! Liv Wheeler healing the world!
— DJ QBert, World Famous Dj/Musician
"I have been involved in deep intuitive spiritual work for over twenty years. Liv Wheeler is one of the most exceptional souls I have ever encountered. She is a humble person of very high integrity and ethics and has dedicated her life to her spiritual path and to helping all of humanity.
She is profoundly connected to the spiritual realms and possesses the ability to connect with your personal ancestors and her spirit guides in order to provide guidance and council in a variety of areas of a person's life.
I have found her spirit guidance to be of the highest caliber and I have the utmost trust in her as my guide, spirit worker, mentor and friend. I trust her heart, her intuition and her most of all, her spirit connection!"
— John Collins, Spiritual Mentor + Conducts Ceremony
"This past weekend, I had the honor of being part of the Elemental Reverence 精霊への畏敬 with Liv Mokai Wheeler as a translator. Everything was soooo beautiful and magical. Liv, Sylvie, Emmy, Cliff, AshEL, Natalie, Christianne, Lindsey, Aislinn… every moment, I was in awe of their authenticity and beauty. The energy and transformation that they have brought upon Japan is huge. Their presense, the Kontomble ceremony, the amazing film The Remembering by Emmy Wu, the beautiful shrines by Lindsey and music by AshEL ...reconnected us Japanese to our ancient ancestors, spirits of nature, and our true authentic selves. I feel that it is truely a remembering and a new beginning for all of us. With deep appreciation and respect, thank you Liv and Kontomble for bringing us all together."
- Kae Miyazawa
"The fact that Liv and I found ourselves together at the same time in "La Casa de la Madre" during our medicine journey is one of the things that happened this year which comforts me in the idea that we all have a destiny. Everything has a purpose. Things don't just happen like that. I had to come to Peru that very moment to meet her so that I had the occasion to work with the kontomble. The conversation I had with them through Liv has been quite a shock for me. I didn't understand all of what they told me to do. I guess I'll have to work on it to discover for myself what this is all about. But all the rest fits so perfectly to who I am that it's almost scary. A part of me wishes that I hadn't had this conversation because now I know that I have a lot of work to do. And that I can't try to have this happy little normal life that I finally resigned myself to live. It would have been so much more simple not to know the Truth. But I had to know. Otherwise, I would have chosen a wrong way to live. Thank you, Liv. Thank you for the conversation that will help me to find my way."
— Alexander, Artist from Paris, France
"I was enlightened and humbled by a special friend and Shaman, Liv Wheeler, about connecting to my Ancestors and how the art that channels through me can heal and bring light. Liv is very special and unlike any Shaman I have encountered."
— East3, Artist (quote from interview)
"We live in a confusing time. I know I'm confused. Since I was young, I have sought clarity through a return to something I cannot name. Over the past twenty years, I have studied and practiced dozens of spiritual traditions and paths trying to name it, and every name I find seems to point me towards something ancient, something human, something beyond traditions and "isms." We have no good name for this ancient wisdom in our culture, so for lack of better words, we can call it "animistic shamanism," which is found all over the world, dating back to the beginning of human culture. This ancient spirituality, our human inheritance, has survived in the traditional cultures around the world, but these cultures are disappearing fast. The elements of shamanism that found their way into modern religions such as Daoism, Buddhism, Confucianism, and Tantra are slim in their surviving, and they too are disappearing in their original form, adapting for better or worse to the values of modern consumer culture.
In my eyes, our confusion as a species is largely due to being severed from our ancient human roots, from the earth, from our food, from our history, and from our Ancestors. We wander the earth like floating heads, unaware of our connection to the natural world and to the cycles of time and life, lost in a conceptual trance brought on by gadgets and gizwidgets, social media and entertainment.
Thankfully, many people today are waking up to their pain and confusion and are seeking a return to natural wisdom. To do this, we need authentic guides, especially here in America. And thankfully, there are authentic guides among us who have begun to make the journey back to our ancient human spirituality. Liv Wheeler is such a person.
There are many "new-age," "woo-woo" guides out there who attempt to help people without grounding or training in tradition. Many naïve people claim to be spirit mediums and do not have a clue as to whom or what they are "channeling." As someone with years of background in many wisdom traditions, I am immediately skeptical of most "new age" people. As soon as I checked out Liv, however, my skepticism fell away because it was clear to me that she was not one of these people, and that she is connected to a living tradition of ancient wisdom with authentic roots. In my past, I studied the works of Malidome Some, someone I know to be an authentic shaman, and after learning that Liv trained with him, I knew that I was encountering something real and alive with wisdom.
In our session, it was clear to me that Liv was a lucid medium. She communicated personal and transformational wisdom. Our session affirmed my spiritual path and offered me great insight into my ancestral roots. It is reassuring to know that I am connected to something deeper than I am able to perceive in my waking life. The session was accurate in a way beyond words, for it touched into a truth much bigger than "poor little me."
Our culture is hungry for a return to natural wisdom. Liv provides many ways to connect with our wisdom roots through hosting ritual, through connecting to ancestors, and through communicating the wisdom of nature. Human beings are not alone on this planet. When we begin to wake up, we realize that we are in a vast interconnected universe, full of beings. Some of these beings may even be looking out for us, and Liv's work proves this.
If you are looking for a return to natural wisdom and want to connect to your authentic humanity, I highly recommend Liv Wheeler as a guide."
— Gregory Done, Chinese Astrologer, Writer (http://www.tigersplayastrology.com/)
"I remember talking to my friend a few days ago, about how fascinated I am about the shamanic tradition, and how much I have learned from about myself from just reading and reflecting on the teachings that have been carried on from generation to generation, they are the simplest teachings too, lessons that come from Nature, and all who belong to her. Lessons from the Spirit, something that I discovered on my own, not too long ago, that led me to connect with the world at large.
I remember too, how I chanced upon this subject on a book I just read (Aleph by Paulo Coelho). Here, he mentioned that "The first shamans were women, the source of life. Since they did not go hunting or fishing, they could devote themselves to contemplation and immerse themselves in the sacred mysteries". This makes sense to me, since it has been said that the most ancient relics were of goddesses and figurines of women. Of course, the burden of proof always lies among those who wish to unravel the mystery, I keep an open mind on this… It's an interesting thought to ponder on though. And as soon I read this I thought maybe one day I could interview a woman shaman. If I was lucky enough to connect with someone immersed in the tradition.
For days I have been searching for one. So, I was really excited when I found out that Liv Wheeler, someone I had connected with only through Facebook last February, told me she practiced the tradition. I sent Liv an invitation to talk about her group Ancestor Bridge, I wanted to feature her for no other reason but that I resonate with her dream — Connecting people through the arts, and giving back to the world by nurturing the lives of our children. It's amazing… how things just slot in perfectly when you set your intention and trust the Universe. Because not only was I connected with someone we can all truly call a "Soul Sister", she was also the person I was looking for exactly! This feature is just a testimony of how Spirit works…. in mysterious and AWESOME ways. I embrace this mystery and I am grateful to meet such a warm soul, who blesses the earth with her light."
— Juno Cristi, Author